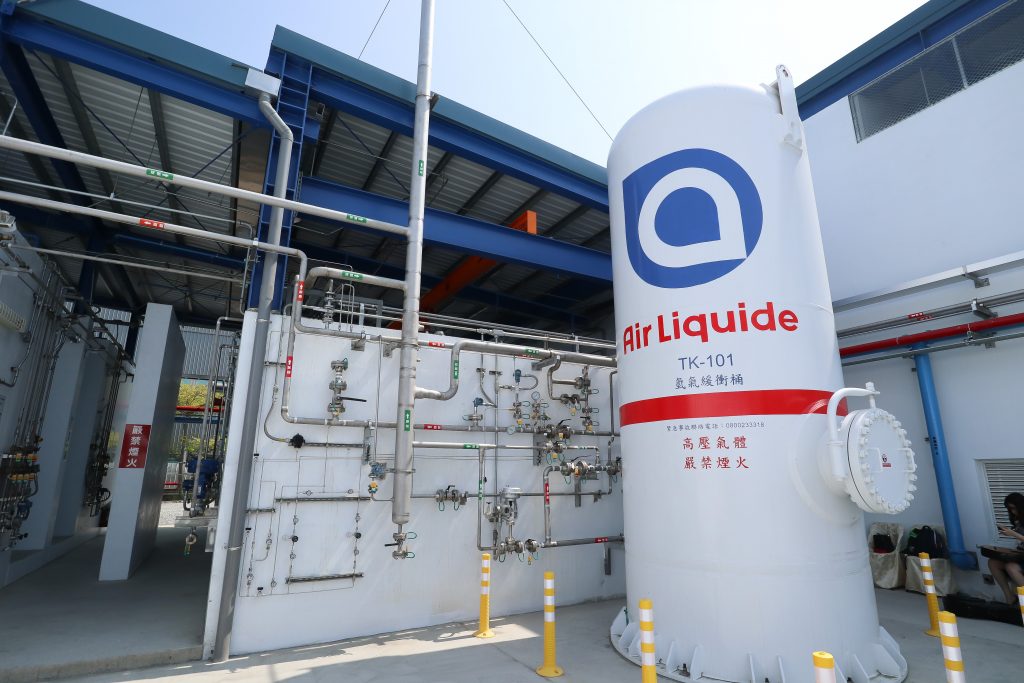 Air Liquide Far Eastern (ALFE), a joint venture between Paris-based Air Liquide and Taiwan's Far Eastern Group, on March 18 opened its first 25-megawatt low-carbon hydrogen electrolyzer plant in Tainan. The new facility will help supply ultra-pure hydrogen gas to the semiconductor industry and assist in the development of various hydrogen energy applications in Taiwan.
The company will continue construction on the remaining five hydrogen facilities it has planned in Tainan and Hsinchu over the next two years. Once completed, the plants will be able to produce a combined 5,000 cubic nanometers of ultra-pure hydrogen gas.
Hydrogen gases are used in extreme ultraviolet lithography (EUV) applications to meet the semiconductor industry's environmental objectives. The most widely used method to produce hydrogen, called methane steam-reforming, is highly polluting and relies heavily on fossil fuels. However, once supplied with renewable energy sources, ALFE predicts their new hydrogen plants will reduce carbon dioxide (CO2) emissions by 35,000 tons annually.